Harvey's
Chicoutimi - 1041 Boulevard Talbot
10:30 AM
-
10:00 PM
10:30 AM
-
10:00 PM
10:30 AM
-
10:00 PM
10:30 AM
-
11:00 PM
10:30 AM
-
11:00 PM
10:30 AM
-
11:00 PM
10:30 AM
-
10:00 PM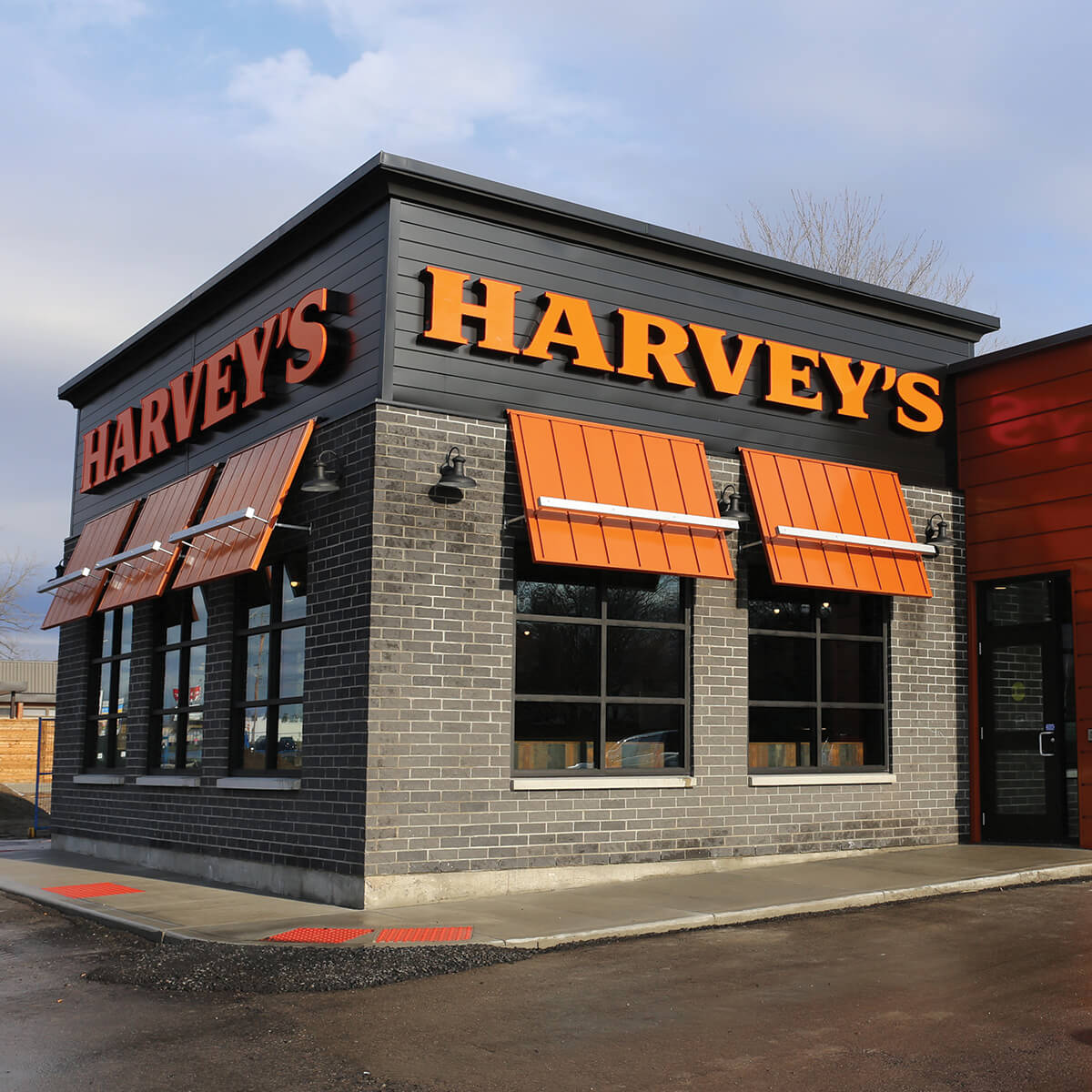 Restaurant Hours
10:30 AM
-
10:00 PM
10:30 AM
-
10:00 PM
10:30 AM
-
10:00 PM
10:30 AM
-
11:00 PM
10:30 AM
-
11:00 PM
10:30 AM
-
11:00 PM
10:30 AM
-
10:00 PM
Day of the Week
Hours
Monday

10:30 AM

-

10:00 PM

Tuesday

10:30 AM

-

10:00 PM

Wednesday

10:30 AM

-

10:00 PM

Thursday

10:30 AM

-

11:00 PM

Friday

10:30 AM

-

11:00 PM

Saturday

10:30 AM

-

11:00 PM

Sunday

10:30 AM

-

10:00 PM
Featured Menu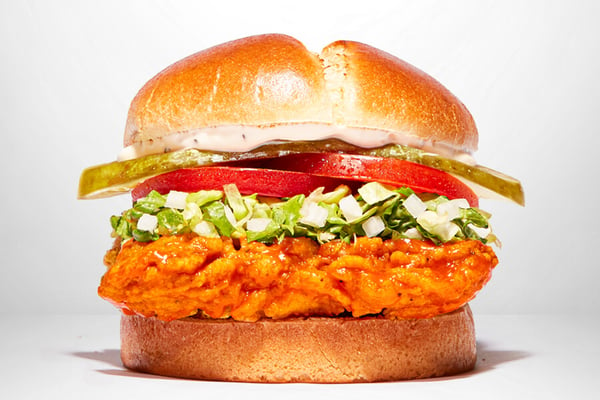 Buffalo Chicken
Craving spicy chicken? Buffalo-tossed Crispy Chicken Sandwich, Crunchy Buffalo Nuggets and our Spicy Buffalo Chicken Wrap. Customize them to your liking at the garnish counter and take control of the heat. Add an extra kick with ghost pepper sauce and jalapeños or cool it down with creamy ranch and cucumbers.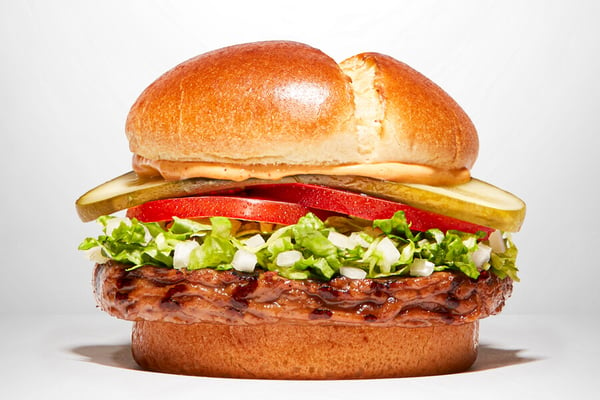 Angus Burger
A flame-grilled Angus burger made with 100% Canadian beef, cooked to perfection. Topped with your selection of toppings on a lightly toasted golden bun, just the way you like it.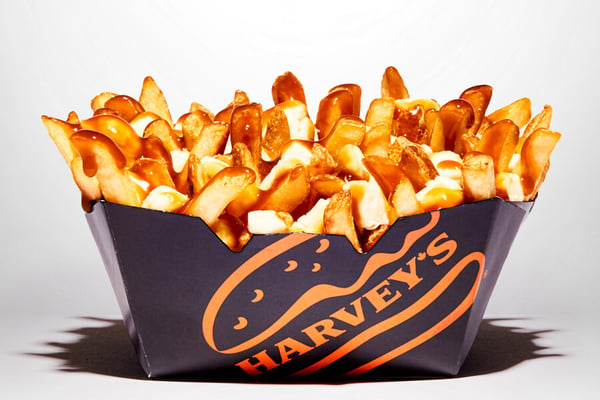 Poutine
Crispy, golden fries made with 100% Canadian potatoes, topped with vegetarian gravy and Canadian cheese curds. A true Canadian classic.
Harvey's Chicoutimi - 1041 Boulevard Talbot Restaurant
Harvey's is one of Canada's leading fast-food brands that have a long history of proudly serving Canadians great-tasting, flame-grilled burgers. For over 60 years, Harvey's restaurants have been Canadian-owned and operated, serving Canadians all across the country! Each burger is flame-grilled to perfection and built exactly how you want it at the garnish counter - because we don't make the best burgers, you do!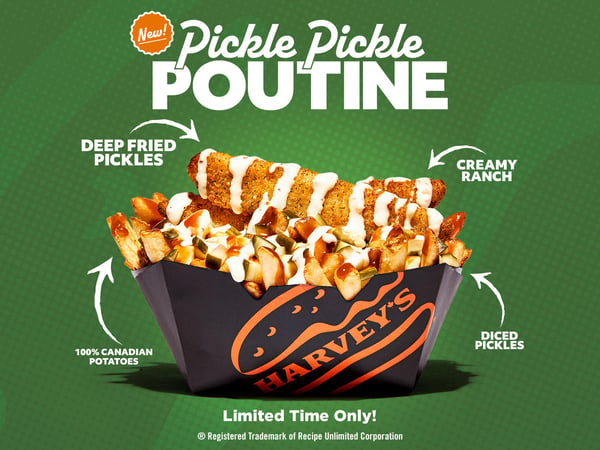 Love it or Hate it, Pickle Pickle Poutine is here!
Whether you're a fan of pickles or not, the new, limited-time Pickle Pickle Poutine is now available. Since many of you enjoy pickles in your burgers, why not give them a try in your poutine? We've united our renowned diced pickles, crispy deep fried pickles, and classic poutine, crafted with 100% Canadian potatoes, Canadian cheese curds, vegetarian gravy, all topped with a drizzle of creamy ranch.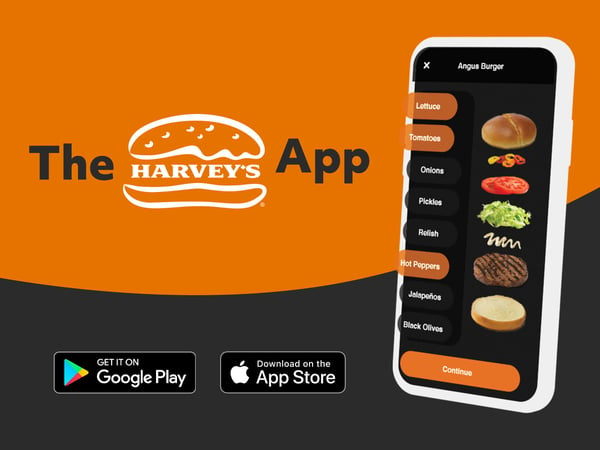 Want a flame-grilled burger for $3*?
Download the Harvey's app and use code 3BURGER to get your first Original or Veggie burger for $3. One-time use only. Taxes, cheese and bacon extra.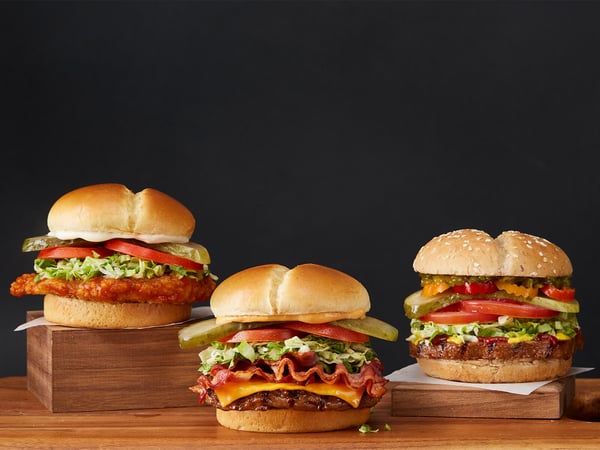 Harvey's Customizable Burgers for Every Appetite
Craving a delicious, juicy, flame-grilled burger? Look no further than Harvey's! We've for 100% Canadian Angus burgers, sustainable beef burgers, 100% Canadian chicken breast sandwiches and the best veggie burger in town.